Camp, like a lot of Y programs, is about the experience you have throughout the summer; developing new skills, making friends, and making memories. Very few environments are as special as summer camp. The Y's enthusiasm ensures our camp is welcoming for your kids so they can truly be themselves, make new friends, engage in new activities and be a part of something exciting. We are here to help your them to have the BEST SUMMER EVER! Through the multiple programs we provide, kids will discover more about life, learn new skills such as archery and BBs. We're here to support every child with guidance and amazing chances to learn.
An opportunity to never give up. An opportunity to expand their horizon. Learn new skills. Discover new talents and interests. We are here to encourage your child's curiosity; to build their confidence in what they do, who they know, and to help them achieve their goals. We're here to be role models for kids and show them that anything can be achieved when they believe in themselves. Kids excel when they know they're in a safe, supportive, and inclusive environment. We are here to provide your kids' opportunities to be inspired, encouraging them to live healthy, assist others and work as a team while making strong friendships that will last a lifetime.
Camp is open Monday through Friday from 7:00am to 5:30pm making Young Bucks Camp a fantastic option for working parents who need summer childcare. We have the majority of your summer covered and make great efforts to compliment your busy schedule. Our care options range from 2, 3 or a full week. We will take care of your kids while you take care of business. Lunch is included in the cost of camp through the RSU-25 food program. We serve a variety of nutritious meals where there are always lots of options.
Weekly Themes & Field Trips
Camp activities are focused on a weekly theme theme with a fun field trip. Themes and planned field trips are posted at the beginning of camp.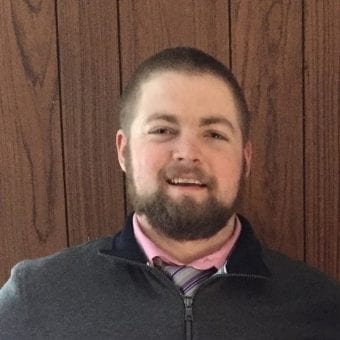 A letter from our Director of Operations – Matt McInnis
Hey! Thank you for your interest in our summer camp program. I enjoy working with kids of all ages; seeing them grow as individuals and helping them improve on skills related to sports and life. While our campers are having a blast at our summer camp, they will also be learning life skills that will stick with them for the rest of their lives. Here at the Y, our staff creates an exciting and safe atmosphere for the community. Our backbone to providing a positive experience for our campers is having staff who have a great character and positive energy. We strive to help our campers discover skills and values they have inside of them. Our objective is to help them build on those skills and values so they can be successful in life through activities like, teamwork, respect, responsibility and sharing. Through these activities they will find confidence in themselves, leadership skills, trust in others and friendships that will last a lifetime.