Traditional Day Camp for K - 8th Grade
June - August
7:00 a.m. - 5:30 p.m.,  Monday - Friday
At Miles Lane School - 29 Miles Lane
We promote self-reliance, confidence building and skills develop-ment through adventure and play. Campers grow and learn while making memories they will cherish always.
YOUNG BUCKS CAMP IS…
An opportunity to expand your horizons by learning new skills, discover new talents and interests. We are here to encourage curiosity; to build confidence in what you do, who you know, and to help you achieve goals. We're here to be role models and show kids that anything can be achieved when you believe in yourself. Kids excel when they know they're in a safe, supportive, and inclusive environment.
We are here to provide campers opportunities to be inspired, to live healthy, assist others and work as a team while making strong friendships that will last a lifetime.
What do we do all day?
We keep the campers active and engaged with inside and outside activities.
Routine daily schedule:
Drop off and controlled free play
Head count, lunch count, sunscreen party, quick snack break, break into groups and activities
Return to base for a sunscreen party and lunch.
Prep for the pool, sunscreen check
One group goes to the pool while the other group stays back to do an activity or activities
Groups swap locations, apply sunscreen again, and afternoon snack break
All campers are back at base participating in cool down activities prior to parent pick up

Camp Highlights:
Games
We play a lot of games at camp! There are smaller games like corn hole and ladder golf which sometimes turn into fun tournaments and large group cooperative games.
Active Day
We are active at camp. We have access to walking and hiking trails next to our home base, we build forts and make fairy houses in the woods. We have both structured and free play time outside in nature daily as well as arts and crafts for the kids to be creative with.
Swimming
We swim daily in the Bucksport Community Pool. We have open swim, staffed by certified lifeguards. Depending on the campers age, they will have to pass a swimming test before they can swim in the deep end.
.
Field Trips
We usually go on field trips on Fridays but depending on the activity, we may go on a different day.
The YMCA covers any admission fees during field trips.
Field trips we routinely go on:
Alamo Theater
The YMCA covers tickets, small popcorn and water. Any additional treats are paid with money sent from home.
The Dairy Port
The YMCA covers a small treat for all campers. Anything additional must be paid for by the camper.
Counselor in Training Program
Our Counselor In Training (CIT) program is offered to our 6th graders to provide training and leadership in making exciting camp memories. CITs will improve leadership and communication skills which will transfer to school, extra-curricular activities, and family dynamics. The CIT experience involves positive risk taking, conflict resolution and is FUN! CIT's are supervised by the Camp Di-rector and will have plenty of opportunities to learn but while enjoying camp recreation, off-site trips, and special events. This program is limited to six participants. Standard camp rates apply.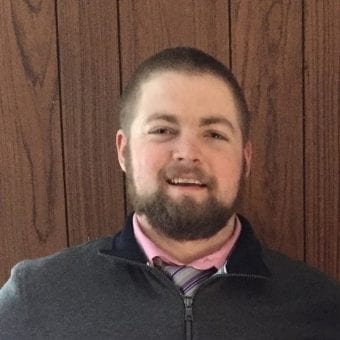 A letter from our Director of Operations – Matt McInnis
Thank you for your interest in our summer camp program. I enjoy working with kids of all ages; seeing them grow as individuals and helping them improve skills related to sports and life. While our campers are having a blast at our summer camp, they will also be learning life skills that will stick with them for the rest of their lives. Here at the Y, our staff creates an exciting and safe atmosphere for the community. Our backbone to providing a positive experience for our campers is having staff who have a great character and positive energy. We strive to help our campers discover skills and values they have inside of them. Our objective is to help them build on those skills and values so they can be successful in life through activities like, teamwork, respect, responsibility and sharing. Through these activities they will find confidence in themselves, leadership skills, trust in others and friendships that will last a lifetime.