Lawrence Center Fitness ROOMS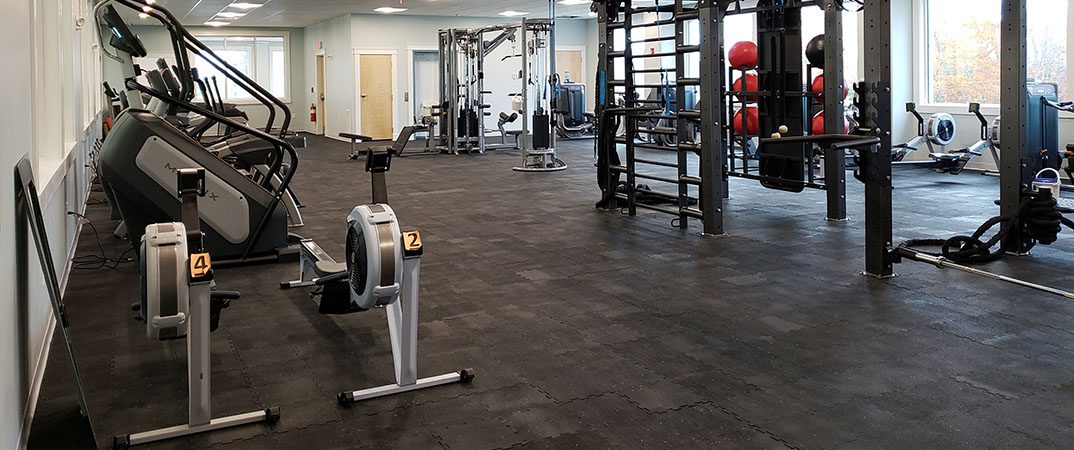 The Lawrence Family Fitness Center in Blue Hill, a branch of the Down East Family YMCA, is home to a 4,400 sq. ft. fitness center with cardio machines, selectorized strength equipment, free weights, a MOVE STRONG functional training system, an 1,100 sq. ft. fitness studio for classes including group cycle on our Schwinn bikes and a 6 lane 25yd swimming pool. We also have an annex with two additional fitness studios. We offer personal training and fitness classes to meet every fitness level.
Our 1,100 square foot fitness studio is flooded in natural light, has cushioned hardwood floors and built-in surround sound. 
Selectorized Weight Lifting Circuit
Leg Press
Seated Row
Tricep Pressdown
Leg Curl
Shoulder Press
Leg Curl
Back Extension
Abdominal Crunch
Preacher Curl
Olympic Weight Lifting and Functional Training Areas
Smith Machine
Olympic Rack and bars
Free Weights
Move Strong Functional Training System 
Cardio Equipment
Treadmill
Recumbent Bike
Upright Bike
Elliptical Machine