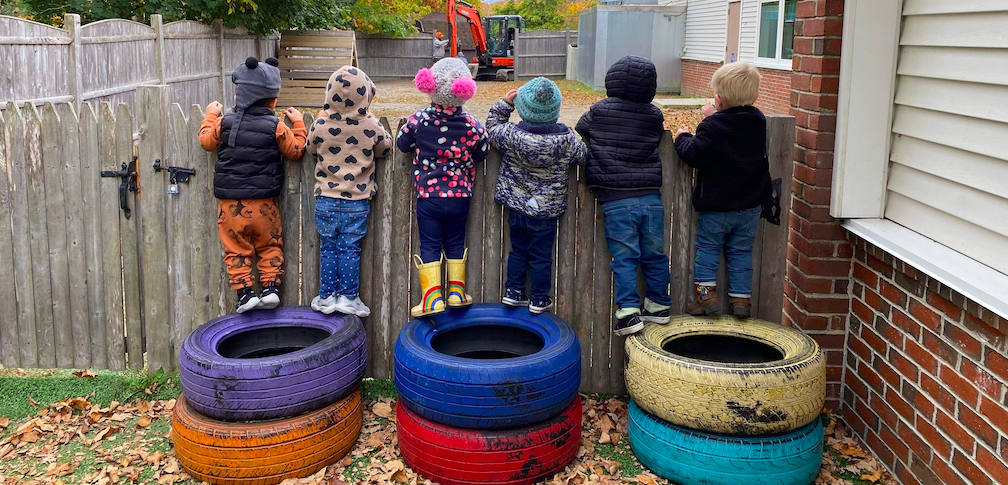 Now operating Early Learning Centers at three locations!
Our Program
For over 25 years, the Down East Family YMCA has offered childcare to the Ellsworth Community always striving to offer the absolute best in educational and developmental programming.  We collaborate with over 20 different agencies in our community to ensure each child and family has access and the ability to receive every resource available. Along with our local Child Development Services agency, we have created an Early Intervention Initiative using assessments intended to open up communication between teachers and parents when developmental concerns or questions arise.  Children who receive early support have a greater probability of success in the classroom.
Our program is recognized as a Quality Rated Program in the State of Maine.  We have measured success with our children leaving preschool ready to enter kindergarten productively. From infancy to preschool and beyond, we can offer your family an experience that will make certain the needs of you and your child are the total focus of what we do.
If you are interested in enrolling your child(ren) in our program, please contact us to discuss your specific childcare needs.  Once we get your basic information, we will put you in touch with the Program Coordinator for your child's age group who will answer any questions you may have about the program and walk you through the enrollment process.
YMCA PHILOSOPHY
The philosophy of the YMCA is to provide children with a safe, fun, high quality, reliable, friendly and activity oriented environment. We will teach your child the YMCA's four core values: Caring, Honesty, Respect and Responsibility.
Nondiscrimination Statement
This institution is an equal opportunity provider. Review our complete Nondiscrimination Statement here.