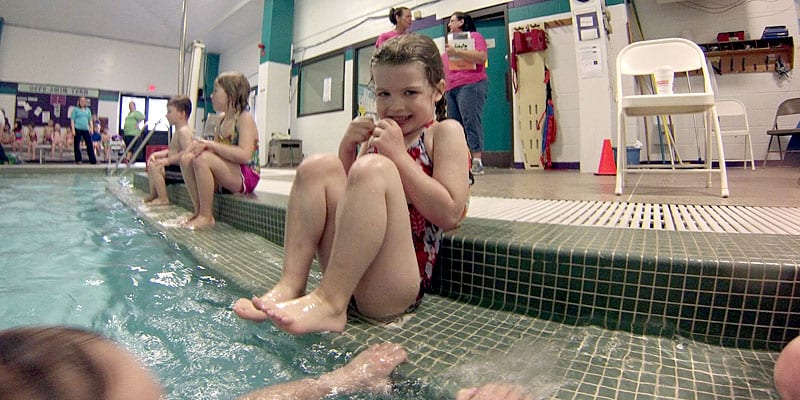 We offer a variety of swim lessons that are based on age and development. All age groups are taught the same skills but are divided according to their developmental milestones. 
For pricing, schedules and help deciding what stage your swim student is ready for, download our Aquatics Guide.  
Please note: 
What to expect when you arrive: When you arrive, you will need to check in at the front desk. Locker rooms are available for use both before and after your class, but we recommend arriving in suits ready to swim. Masks are required in all our facilities and are to be worn at all times, including in the locker rooms and on the pool deck. They may be removed while in the pool.
Spectators: Due to limited numbers allowed into each facility no spectators will be allowed unless enrolled into a preschool level class. Only one per student, please keep socially distanced from others while in the pool area whenever possible.
After Class: When your lesson is over you may use the locker rooms rinse off and to change out of your wet suit. Masks must be worn at all times except while using the shower. Please respect other people's space and stay socially distanced when possible.