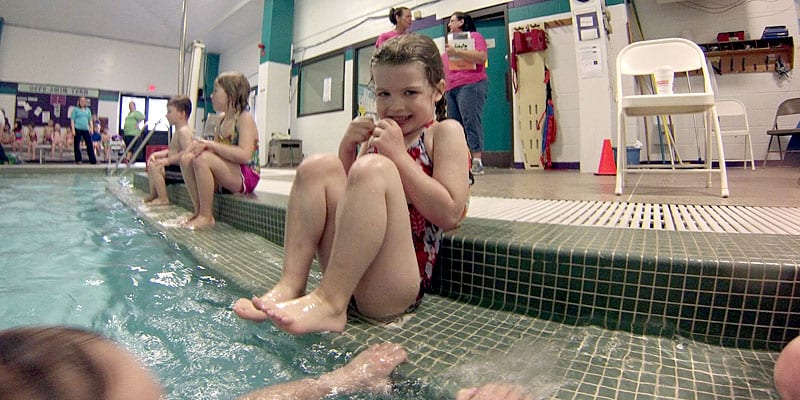 We offer a variety of swim lessons that are based on age and development. All age groups are taught the same skills but are divided according to their developmental milestones. 
For pricing and schedules, download our Program Guide.  
For help deciding what stage your swim student is ready for, download our Aquatics Guide.
Registration for swim lessons happens on a session by session basis. You can register for classes here.