Have you heard about all the new MATRIX equipment at the Ellsworth YMCA? 
We've got lots of new equipment that you're going to love!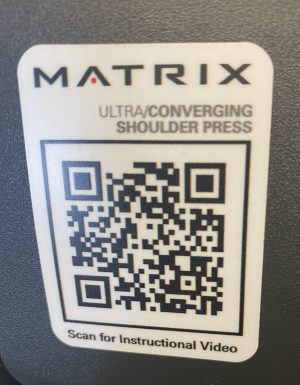 Our MATRIX strength training machines have bar codes
Bring your smart phone! Use your smart phone to scan the QR code on the machine and you'll go straight to a video demonstrating how to properly use the machine. 
Check out our new rotary torso machine! 
Just some of our new MATRIX equipment …