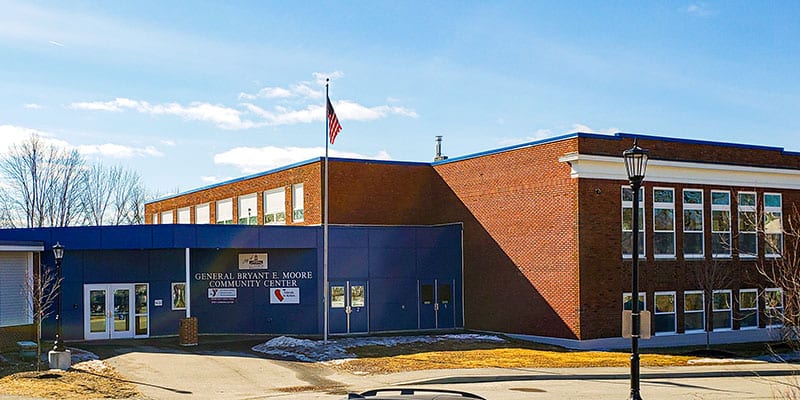 A Gathering Place for our Community
The General Bryant E. Moore Community Center is home to our Early Learning Center, Friends in Action Senior Center and the Ellsworth Community Music institute. With multiple generations coming together in one building there is always a lively atmosphere. Intergenerational interactions are an important piece for the center and a strong collaboration with Friends In Action helps support this vision. At any given time you will see young children enjoying lunch in the cafeteria, adults taking art classes, playing games or taking classes in Zumba, chair yoga and more. Plus, you may hear the sounds of students practicing on musical instruments. 
The Moore Community Center is a popular event center serving the residents of Hancock County. Our event center offers a variety of spaces that can be rented for meetings, parties, sales and more.
If you're looking for a location for a birthday party, bridal or baby shower, weekly or occasional meetings, craft sale or more, we have a space to meet your needs. 
Learn about Moore Community Center Rentals