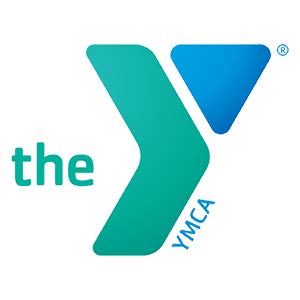 POSITION SUMMARY:
This position supports the work of the Y, as a leading nonprofit, charitable organization committed to strengthening community through youth development, healthy living and social responsibility.
The Lead Teacher provides direct supervision to a group of children and team teachers in the Program. Creates positive, nurturing relationships with children, while building cooperative relationships with parents/caregivers. Promotes and supports the potential of all children in the program and facilitates peer-to-peer connections as part of the overall preschool experience.
Successful candidate will demonstrate the following: experience working with young children, familiarity with the State of Maine Early Childhood Learning Guidelines, Creative Curriculum, and NAEYC Accreditation Standards, current CPR/First Aid certification, excellent oral and written communication skills, and a commitment to the field of early care and education.
ESSENTIAL FUNCTIONS:
Exhibits a positive, professional attitude with the site director, co-workers and families. Role Models Positive language and behavior skills for children and staff.
Supervises a group of children.
Supervises team teachers, mentors them and facilitates any problems that may arise. Creates classroom expectations for all staff to follow.
Hold monthly program meetings with staff.
Does yearly staff evaluations of team teachers, going over it with them and creating a plan for further support if needed.
Creates and implements a curriculum that is inclusive, developmentally appropriate, supports children's growth in all areas of development and consistent with YMCA values.
Creates a warm, welcoming and engaging classroom environment.
Assures the classroom and all related areas are clean, safe and developmentally appropriate.
Makes ongoing, systematic observations and evaluations of children and engages in and attends CDS meetings.
Attends staff meetings and completes 40 hours of training. Shares ideas and welcomes new ideas.
Responsible for remaining up to date and following YMCA policies and procedures, including those related to medical and disciplinary situations, child abuse prevention and emergencies.
Maintains positive relations with parents and other staff. Models relationship-building skills (including Listen First) in all interactions. Maintains confidentiality of all family information.
Welcomes new families during transition visits getting to know the child and family, talking with family about the classroom and going over what their child's day will look like.
Interacting with children on their level. Playing with them, reading, imagining, creating and helping them achieve independent skills that are developmentally appropriate.
Helping children learn to problem solve and scaffolding their learning both academically and socially emotionally.
Maintains confidentiality of all YMCA information.
Performs other duties as assigned to by the site director.
QUALIFICATIONS:
Minimum Requirements
At least 21 years of age
Ability to communicate effectively verbally and in writing
Organized and punctual
Ability to monitor classroom and staff activities auditory and visually
Reliable Transportation
Excellent Leadership Skills
Must pass background check
Education and Training
CPR, first aid, AED certifications within 30 days of hire date.
Mandated Reporter Training within 30 days of hire date.
Highschool diploma or GED
Must have one of the following: Child Development Certification (CDA), Bachelors or Associates in Early Childhood Education or related field with 18 credits in ECE, or minimum 2 years direct classroom experience.
Equal consideration will be given for relevant past experience when considering employment or advancement, unless state or local laws mandate education attainment.
WORK ENVIRONMENT & PHYSICAL DEMANDS:
The physical demands described here are representative of those that must be met by an employee to successfully perform the essential functions of this job. Reasonable accommodations may be made to enable individuals with disabilities to perform the essential functions.
Sufficient strength, agility and mobility to perform essential functions of position and to safely supervise children's activities.
Ability to plan, lead and participate in a range of activities in a variety of outdoor/indoor settings.
Regularly lift and/or move up to 50 pounds.
Salary: From $18.00 per hour
Benefits:
Dental insurance
Employee discount
Flexible schedule
Health insurance
Life insurance
Paid time off
Professional development assistance
Retirement plan
Vision insurance
Schedule:
Ability to commute/relocate:
Bar Harbor, ME 04609: Reliably commute or planning to relocate before starting work (Required)
Download and complete our Job Application PDF. Applications can be delivered to the hiring manager listed in the job description, in person or by email.