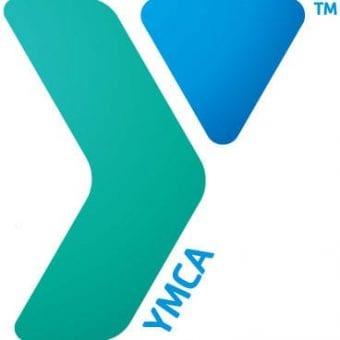 POSITION SUMMARY:
This position supports the work of the Y, a leading nonprofit, charitable organization committed to strengthening community through youth development, healthy living and social responsibility. The Child Care Program Director at Anytown YMCA oversees the development and operations of the overall child care program and each child care site, ensuring the program meets its intended goals.
ESSENTIAL FUNCTIONS:
Manages the child care site located in Bar Harbor, including developing and monitoring the program budget to meet fiscal objectives; compiling program statistics to monitor and evaluate the effectiveness of and participation in the program; securing, scheduling, and maintaining the needed facility; creating and scheduling the activities or events; and maintaining program records or files.
Ensures programs and services meet community needs to include supervising existing program activities, establishing new program activities, and expanding the program within the community as needed. Assists in the marketing and distribution of program information.
Assures compliance with federal, state, and local regulations as they relate to program areas, including ADA accommodations where appropriate; ensures that YMCA program standards are met and safety procedures followed.
Reviews program plans and records to ensure consistency with evidence-based best practices.
Recruits and hires diverse staff and volunteer teams across multiple dimensions of diversity. Onboards and develops them for success. Helps maintain staff schedules and evaluates staff performance.
Models relationship-building skills in all interactions; develops and maintains collaborative relationships with staff, parents and caregivers, and community organizations (e.g., state child care licensing agency, school administration) to maximize program impact and drive overall outcomes; maintains regular, clear, and concise communication within area of responsibility.
Organizes or participates in Y activities, such as committees, special events, and fundraising. Plan regular scheduled special events for families of participants (i.e., Open House, Holiday Program, etc.) with other Site Coordinators: Plan and conduct in-service training for staff
Performs other duties as assigned.
WORK ENVIRONMENT & PHYSICAL DEMANDS:
The physical demands described here are representative of those that must be met by an employee to successfully perform the essential functions of this job. Reasonable accommodations may be made to enable individuals with disabilities to perform the essential functions.
The employee needs sufficient strength, agility and mobility to perform essential functions and to safely supervise program activities as well as ability to be in programming when needed.
While performing the duties of this job, the employee is regularly required to use a computer for extended periods of time and be able to communicate using a computer and phone/smart device.
The employee frequently is required to sit and reach, and must be able to move around the work environment.
The employee must occasionally lift and/or move up to 40 pounds.
Specific vision abilities required by this job include close vision, distance vision, and the ability to adjust.
The noise level in the work environment is usually moderate to high.
YMCA COMPETENCIES (Leader):
Engaging Community-Builds bridges with others in the community to ensure the Y's work is community-focused and welcoming of all, providing community benefit.
Inclusion-Values all people for their unique talents and takes an active role in promoting practices that support diversity, inclusion, and global work, as well as cultural competence.
Communication & Influence-Listens and expresses self effectively and in a way that engages, inspires, and builds commitment to the Y's cause.
Critical Thinking & Decision Making-Makes informed decisions based on logic, data, and sound judgment.
Program Management-Ensures programs or project goals are met and intended impact occurs.
Emotional Maturity-Demonstrates ability to understand and manage emotions effectively in all situations.
Developing Self & Others-Demonstrates ability to understand and manage emotions effectively in all situations.
QUALIFICATIONS:
Bachelor's degree in related field or equivalent experience.
YMCA Team Leader certification preferred on working on it.
One to two years related experience (e.g., supervisor or coordinator of child care programs) preferred.
Minimum age of 21.
Within 30 days of hire, completion of Child Abuse Prevention, , CPR, First Aid, AED, Blood borne Pathogens training, MRTQ Health and Safety and Mandated Reporting.
Fulfillment of state-specific hiring standards and completion of YMCA program-specific training.
Ability to relate effectively to diverse groups of people from all social and economic segments of the community.
Commitment to inclusion and compliance with the Americans with Disabilities Act (ADA).
BENEFITS:
Competitive compensation
YMCA Membership
50% off programs and child care
Health insurance
Life and Disability insurance
Dental insurance
18 days paid time off/sick time to be accrued and increased with time served
Retirement after 2years served, 8% contributed by the Y
For more information, please contact Courtney Wood: [email protected].
Download and complete our Job Application PDF. Applications can be delivered to the hiring manager listed in the job description, in person or by email.