There are lots of changes taking place in the Down East Family YMCA's early learning centers! We would like to take this opportunity to introduce you to our new management team.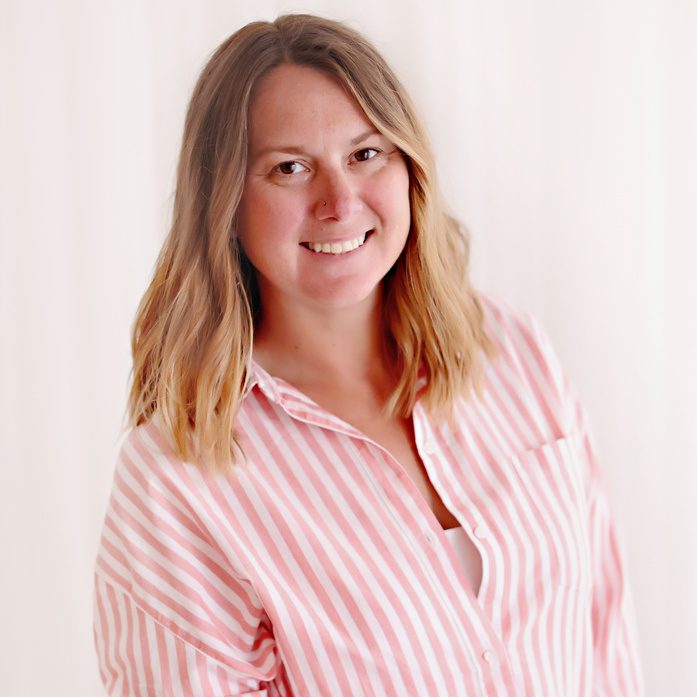 Courtney Wood

Director of Childcare Services
Courtney began her career at the Y in 2007 working in the the Early Preschool program at the Wiggins center. As the childcare program grew, Courtney advanced moving into an Infants Lead Position, then Infant Program Coordinator and in 2017 when the Y partnered with Jackson Lab, Courtney became the Site Director for the Beechland Road Early Learning Center. As we expand and change, Courtney has moved into the role of Director of Childcare Services and is looking forward to helping maintain and grow our centers focusing on quality, size and reputation.
Courtney lives in Ellsworth with her husband Jon and her two boys, Bryce and Blake, who are both Y kids and participate in many of the Y's youth sports and camp programs. Their family wouldn't be complete without mentioning their rescue dog, ZZ.
Ashlee Morse

Site Director of the Beechland Road Center
Born and raised in Newport, Ashlee developed a passion for teaching young children when working at a summer school with her mom. After graduating from Eastern Maine Community College in 2014 with an associates degree in Early Childhood Education, her teaching journey began with a head start program in Auburn. In 2017, Ashlee moved to Ellsworth and joined our infant program. She became the toddler coordinator in 2018 and eventually took over the transitional preschool room as well. Ashlee was promoted to Site Director of Beechland Road Center in 2023.
Ashlee believes children learn best through play and hands-on experiences. She currently lives in Bucksport with her husband Steven and their two children Ellie and Gavin who are both Y kids.
Andrea Howell

Site Director of the Island of Imagination, Bar Harbor
Andrea moved to Maine from England twenty one years ago when her husband joined the Jackson Lab. Both agree they could not have found a better place to raise their three children. Following nine years as the Director of Mount Desert Nursery School, Andrea left to complete a Master's program in Special Education at the University of Maine and has enjoyed working in the MDI school district for the last seven years. She joins the Down East Family YMCA as the Site Director for the Island of Imagination Early Learning Center in Bar Harbor.
Andrea enjoys living on MDI, and loves to swim, paddle and walk in beautiful Acadia National Park. She is excited to return to Early Childhood Education and looks forward to working with the two existing early learning centers at the Moore Community Center and Beechland Road.
Jo Ann Joray

Site Director of the Moore Early Learning Center
In 2008, Jo Ann's career in childcare began with a small home daycare in Connecticut caring for nine children, progressed to a small center for nineteen children and later grew to center for 109 children. Jo Ann holds a State of Connecticut Daycare Director Degree along with a variety of trainings and classes in child development, early childhood education and special education. Jo Ann and her husband took a big leap and moved to Maine in 2021. After a brief break from childcare, she realized that her love and passion for young children is a huge part of her and so we are lucky to have her join our team.
Jo Ann is married with three children, David, Mackenzie and Joseph. In her free time she enjoys farming livestock and gardening.