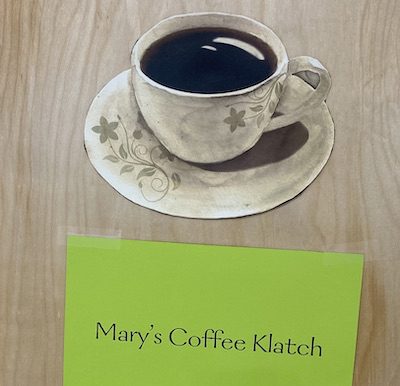 If you walk the track at the Blue Hill YMCA in the Lawrence Family Fitness Center, you may have noticed a sign on the meeting room door, Mary's Coffee Klatch. Ever wondered what's going on in there? 
One thing that's happening is some very productive ladies are crocheting lap robes for veterans. Leanne Hoard, Sandra Wight and Mary Crowley met at the walking track. Mary taught the other ladies to crochet and since then, they have crocheted twenty beautiful lap robes!
The group is planning a road trip to Augusta at the beginning of November to deliver the lap robes to the Veteran's Center.
Thank you for your handiwork for our Veterans!